Thank you for viewing the article.
I am ponyokichy who loves to travel, and I travel all over Japan (and eventually abroad) with my 4 year old son:D!
In the summer of 2021, we traveled to Miyajima in Hiroshima with my son(3 years old at that time)!! In this article, I would like to provide useful information about the foods and cafe in Miyajima for those who want to travel with their children.
The fun of sightseeing in Miyajima is not only visiting World Cultural Heritage sites, but also delicious food! Please visit Miyajima once.
*) Sightseeing spots will be introduced separately.
Note:
This article is only a record of the author's lodging experience and does not cover the entire hotel service. Also, since the article is written by a Japanese-speaking author, please understand that there may be some discrepancies in the structure and grammar. The perspective of the information may also be geared toward the Japanese. We apologize for any inconvenience this may cause. If you have any questions, please feel free to comment on this blog, [contact me], or Twitter.
How to get to Miyajima
Miyajima is a famous tourist spot in Hiroshima Prefecture where the Atomic Bomb Dome is located, and is recognized as a World Cultural Heritage site. It takes about 30 minutes by train (JR line from Hiroshima station to Miyajimaguchi station) and 10 minutes by ferry from downtown Hiroshima. It is possible to take a tram from Hiroshima station to the Miyajima-guchi area, but it takes twice as long.
Enjoy Miyajima's gourmet food
Oysters and sea eels are the most famous foods on Miyajima. When eating on Miyajima, you can either eat your meal at a restaurant or get it at a store and eat outside. To be honest, both are good. There are many stylish cafes on Miyajima in addition to the standard restaurants. Even those of us who have been there many times have not been able to visit all the restaurants we would like to. We eat sparingly at the restaurants, and then go on a walking tour to eat as well. Below is an introduction of some of our favorite restaurants.
牡蠣屋 (Kakiya; kaki means oyster!)
Kakiya is one of my favorite restaurants that I go to every time I visit Miyajima♪
I recommend the "Kakiya teishoku", oyster set meal! it'sabout 2,150 yen. Every dish contains oysters. In addition to grilled oysters and fried oysters, everything is delicious, from the oil marinated oysters and oyster rice to the miso soup!
However, I feel the quantity is small :( I am sure the reason is that my son eats a lot .
One thing to note is that there is no children's menu. So, my son ate the oyster set meal with me. He was eating oyster rice and miso soup, but he didn't seem to be full.
I think it is just the right amount of food to enjoy Miyajima. Well, there are many things to eat in the shopping street. I think it is OK to think of oysters as oyster shop and other things as other things. Fig. Kakiya teishoku", oyster set meal!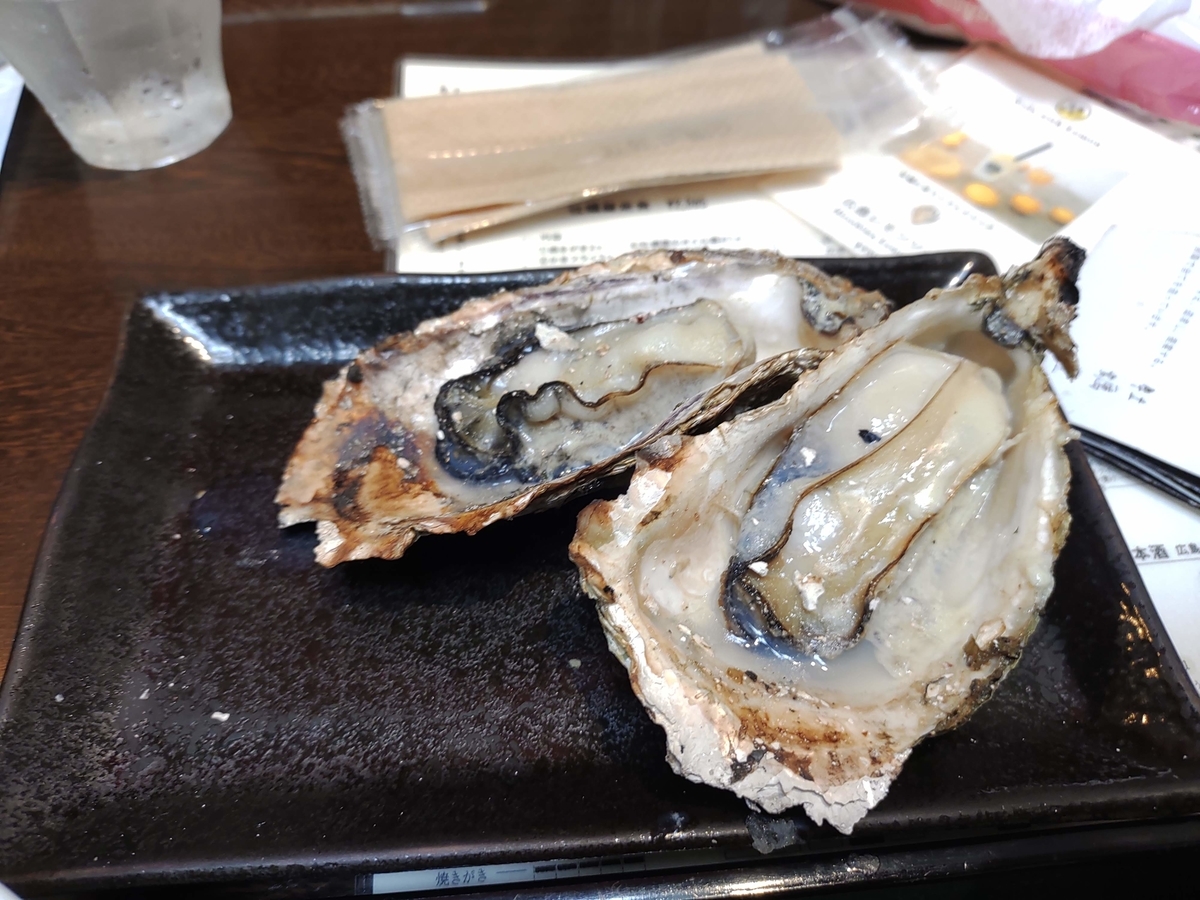 焼きがきのはやし (Yakigaki no hayashi, Yakigaki means grilled oysters)
Yakigaki no hayashi is famous as well as the Kakiya mentioned above. This restaurant is easier to enjoy with children because of its larger menu and seating area (It is called a zashiki). You can also eat raw oysters. 
揚げもみじ(Age-momiji, fried momiji manjuu )
Momiji-manju is the most famous standard souvenir of Hiroshima. The sweet bun is shaped like a maple leaf with azuki beans inside, but custard and chocolate-filled buns are also popular. The fried version is Age-momiji. 
I think that it is very tasty! Warm Momiji-manju + crunchy texture is irresistible. There are different kinds of flavors such as red bean paste, chocolate, and cheese. By the way, I tried frying the momiji-manju at home. It turned out to be a completely different thing...
In recent years, there is also Age-momiji store at JR Hiroshima Station, so if you cannot go to Miyajima, you should definitely try it there.
サラスヴァティ(Sarasvati)
We went to this restaurant for a stylish meal. They had a kid's plate. It seemed the food was unfamiliar to my son. He ate mainly our pasta rather than the kids' plate :(
氷玉 (Kolidama)
We were there in the summer, it was hot during the day, and I wanted something cold to eat! So we decided to eat shaved ice at this restaurant! It is located at the entrance of Momijidani Park (紅葉谷公園), a little further up the mountain from the main street.
The fluffy ice melts quickly and is delicious. Photos of shaved ice with cacao topping.
The menu may vary depending on the season of year. Price range of shaved ice was generally around 800-1000 yen.
You can buy cute rilakkuma-shaped sweet buns :) ! Moreover, there are many photo spots around the store! There are big rice-crunching ladle and stone statues of rilakkuma!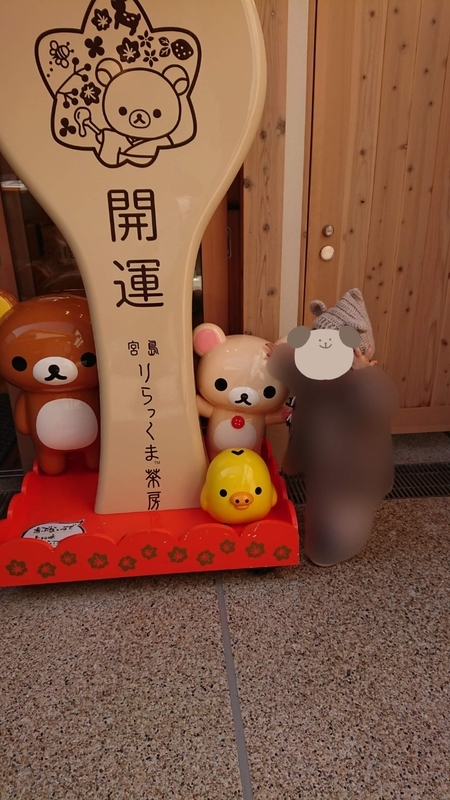 summary
In this article, we have introduced recommended gourmet foods on Miyajima. If you like oysters, you won't be able to resist! In winter, an oyster festival is also held! On the other hand, if you don't like oysters, don't worry, there are sea eel and fish paste!
Why not visit Miyajima when you come to Hiroshima? We would be happy to contribute to making your trip an enjoyable and memorable one!
If you found this article interesting.
Click here♪ 

Another article about traveling Japan!
Travel to Disney resort in Japan!
Travel to NAGOYA with kid!